Caregivers you
can, trust
Feel better in the Comfort of your own home
At QwestCare Home Health we offer both hourly and flat-rate in-home care and home health services.
We will work with you and your family to develop a care plan that will meet your specific care needs and your budget. We will help you to arrange appropriate payment options for the home care services you need.
There are several ways to pay for in-home care and for home health services.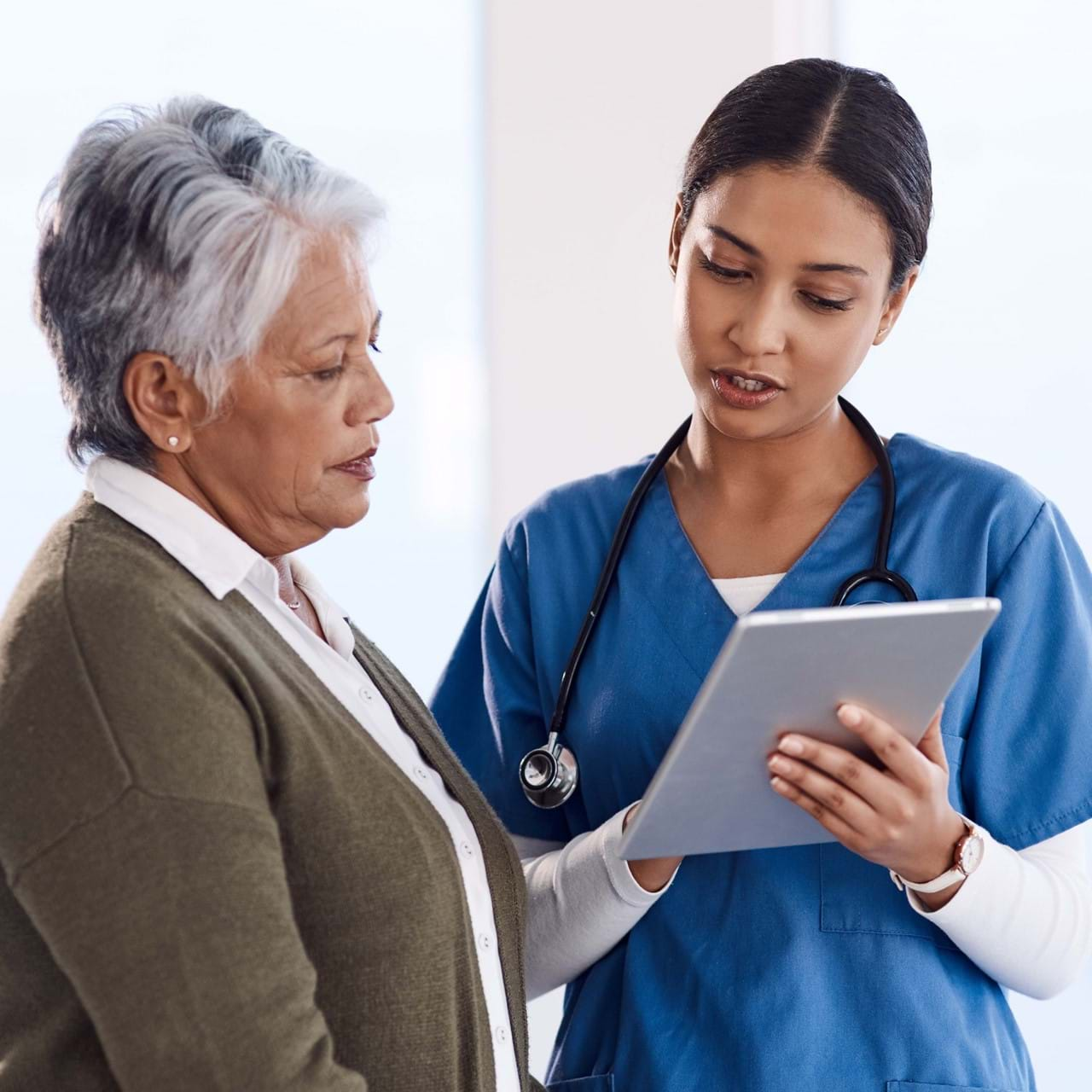 Older adults may be eligible for some government healthcare benefits. Caregivers can help by learning about possible sources of financial help and assisting older adults in applying for aid as appropriate.
Centers for Medicare & Medicaid Services
The Centers for Medicare & Medicaid Services (CMS) offers several programs. Over time, the benefits and eligibility requirements of these programs can change, and some benefits differ from State to State. Check with CMS or the individual programs directly for the most recent information.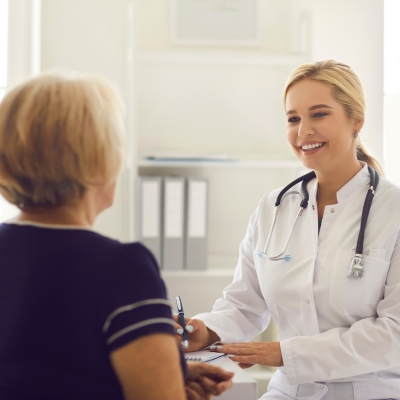 1. Medicare

Medicare is a Federal Government health insurance program that pays some medical costs for people age 65 and older, and for all people with late-stage kidney failure. It also pays some medical costs for those who have gotten Social Security Disability Income (discussed later) for 24 months. The Medicare home health benefit is designed to help with recovery from an injury or illness, to manage a chronic condition, or to help with other short-term, intermittent needs. It does not cover ongoing personal care at home, assisted living, or long-term care.
2. Medicaid

Some people may qualify for Medicaid, a combined Federal and State program for low-income people and families. This program covers the costs of medical care and some types of long-term care for people who have limited income and meet other eligibility requirements. Who is eligible and what services are covered vary from State to State. To learn more about Medicaid, call 1-877-267-2323, TTY: 1-866-226-1819, or visit the Medicaid website. Or contact your State health department. For a State-by-State list, visit Medicaid's State Overviews page.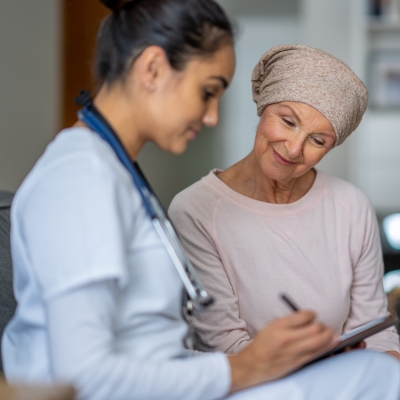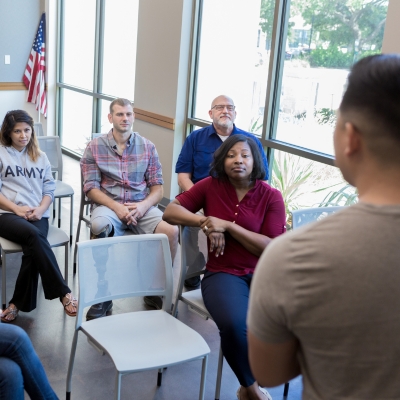 3. Department of Veterans Affairs

The U.S. Department of Veterans Affairs (VA) may cover long-term care or at-home care for some
veterans. The VA also offers financial programs that pay cash to veterans and/or their spouses. These
funds may be used to help pay for home care for veterans. If you think that you or your family member
or relative is eligible for veterans' benefits, check with the VA or get in touch with the VA medical center nearest you.
To learn more about VA healthcare benefits, call 1-877-222-8387, or visit the Veterans Health
Administration or the Veterans Affairs Caregiver Support page.
4. Program of All-Inclusive Care for the Elderly (PACE)

Some States have PACE, Program of All-Inclusive Care for the Elderly, a Medicare program that provides care and services to people who otherwise would need care in a nursing home. PACE covers medical, social service, and long-term care costs for frail people. It may pay for some or all of the long-term care needs of a person with Alzheimer's disease. PACE permits most people who qualify to continue living at home instead of moving to a long-term care facility. You will need to find out if the person who needs care qualifies for PACE. There may be a monthly charge. PACE is available only in certain States and locations within those States. To find out more about PACE, call 1-877-267-2323, or visit the PACE website or Medicare's PACE page.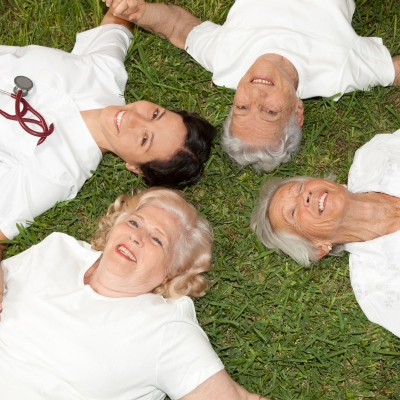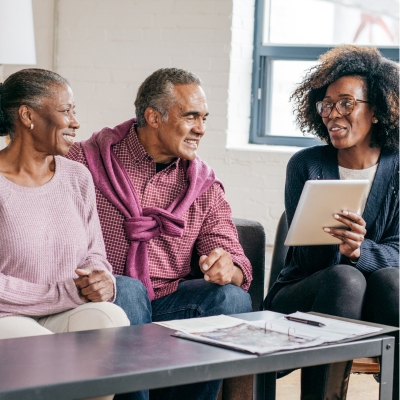 5. State Health Insurance Assistance Program (SHIP)

SHIP, the State Health Insurance Assistance Program is a national program offered in each State that provides counseling and assistance to people and their families on Medicare, Medicaid, and Medicare supplemental insurance (Medigap) matters. To contact a SHIP counselor in your state, visit the SHIP National Technical Assistance Center website.
6. Social Security Disability Income (SSDI)

This type of Social Security is for people younger than age 65 who are disabled according to the Social Security Administration's definition. For a person to qualify for Social Security Disability Income, he or she must be able to show that:
The person is unable to work

The condition will last at least a year

The condition is expected to result in death
Social Security has "compassionate allowances" to help people with Alzheimer's disease, other dementias, and certain other serious medical conditions get disability benefits more quickly.
To find out more about Social Security Disability Income, call 1-800-772-1213, TTY:
1-800-325-0778, or visit the Social Security Administration.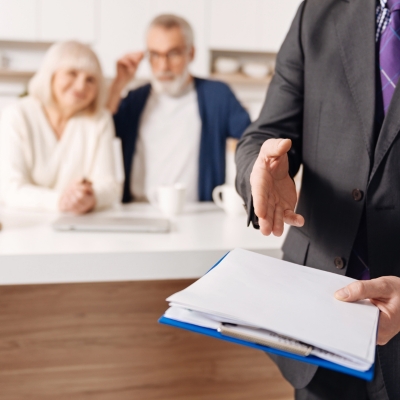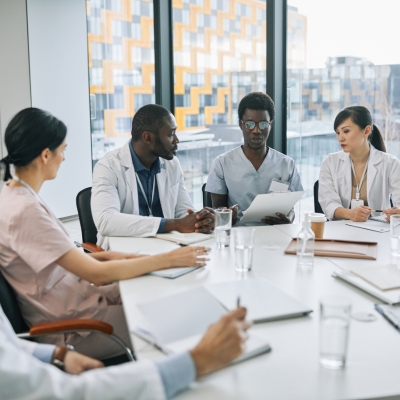 7. National Council on Aging (NCOA)

The National Council on Aging, a private group, has a free service called BenefitsCheckUp®. This service can help you find Federal and State benefit programs that may help your family. After providing
some general information about the person who needs care, you can see a list of possible benefits programs to explore. These programs can help pay for prescription drugs, heating bills, housing, meal programs, and legal services. You do not have to give a name, address, or Social Security number to use this service.
To learn more about BenefitsCheckUp®, call 1-571-527-3900, or visit BenefitsCheckUp ®
For more information about Federal, State, and local government benefits, go to Benefits.gov or call 1-800-FED-INFO (1-800-333-4636).
Centers for Medicare & Medicaid Services
In addition to personal and government funds, there are several private payment options, including long-term care insurance, reverse mortgages, certain life insurance policies, annuities, and trusts. Which option is best for a person depends on many factors, including the person's age, health status, personal finances, and risk of needing care.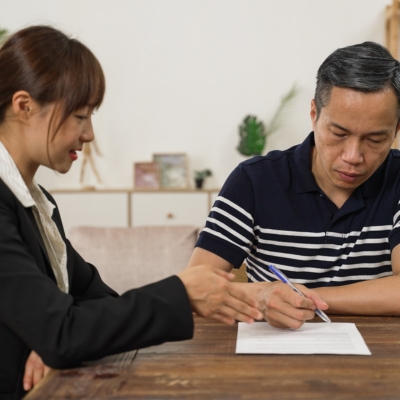 1. Long-Term Care Insurance

Long-term care insurance covers many types of long-term care and benefits, including palliative and
hospice care. The exact coverage depends on the type of policy you buy and what services are covered. You can purchase nursing home-only coverage or a comprehensive policy that includes both home care and facility care. Check your policy to see if it covers the services you need at home. We work with many long-term care (LTC) insurance companies to bring you the care services you need.
2. Reverse Mortgages for Seniors

A reverse mortgage is a special type of home loan that lets a homeowner convert part of the ownership value in his or her home into cash. Unlike a traditional home loan, no repayment is required until the borrower sells the home, no longer uses it as a main residence or dies. There are no income or medical requirements to get a reverse mortgage, but you must be age 62 or older. The loan amount is tax-free and can be used for any expense, including long-term care. However, if you have an existing mortgage or other debt against your home, you must use the funds to pay off those debts first.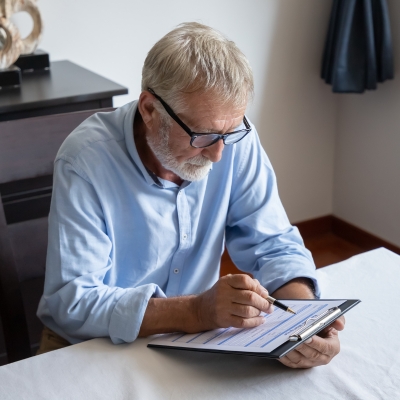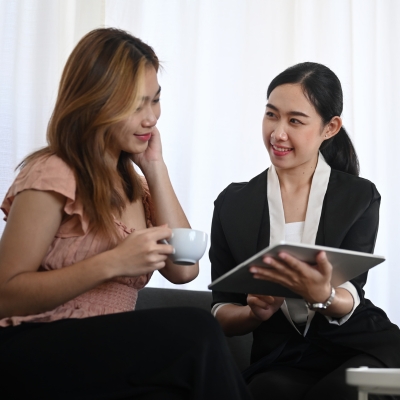 3. Life Insurance Policies for Long-Term Care

Some life insurance policies can help pay for long-term care. Some policies offer a combination product of both life insurance and long-term care insurance. Policies with an "accelerated death benefit" provide tax-free cash advances while you are still alive. The advance is subtracted from the amount your beneficiaries (the people who get the insurance proceeds) will receive when you die.
You can get an accelerated death benefit if you live permanently in a nursing home, need long-term care for an extended time, are terminally ill, or have a life-threatening diagnosis such as AIDS. Check your life insurance policy to see exactly what it covers.
4. Using Annuities to Pay for Long-Term Care

You may choose to enter into an annuity contract with an insurance company to help pay for long-term
care services. In exchange for a single payment or a series of payments, the insurance company will send you an annuity, which is a series of regular payments over a specified period of time. There are two types of annuities: immediate annuities and deferred long-term care annuities.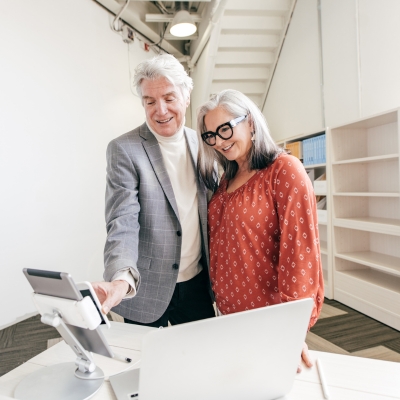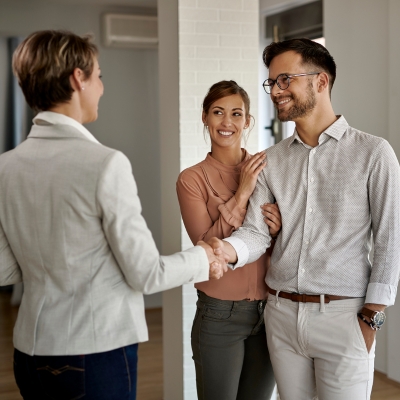 5. Trusts

A trust is a legal entity that allows a person to transfer assets to another person, called the trustee. Once the trust is established, the trustee manages and controls the assets for the person or another
beneficiary. You may choose to use a trust to provide flexible control of assets for an older adult or a
person with a disability, which could include yourself or your spouse. Two types of trusts can help pay for long-term care services: charitable remainder trusts and Medicaid disability trusts.
6. Private Health Insurance

Most private insurers will cover the costs of short-term care after a surgery or an injury not directly
related to an auto or workers' compensation accident. High deductible plans tied to health savings
accounts may offer tax advantages, so ask about that benefit as well. Check your private health insurance policy coverage for home health care services, as it varies from plan to plan.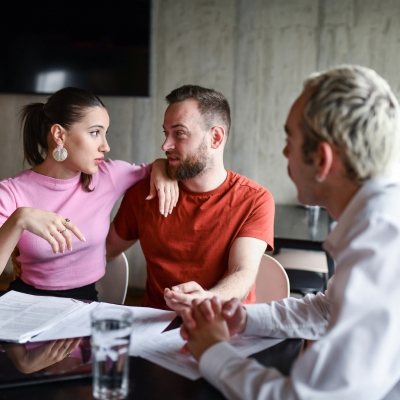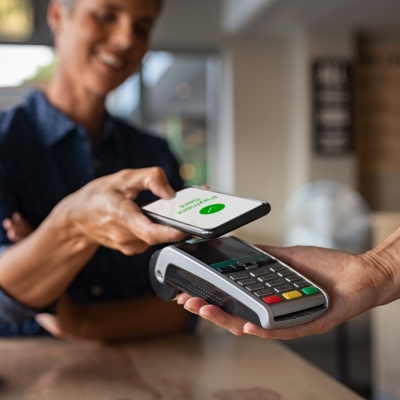 7. Private Pay

Many individuals pay for home health care from their own assets, investments, or savings. Liquidating
possessions that you no longer use such as vacation homes, vehicles, boats, land, etc. is another source to finance home care. Retirement income, savings, stocks, home equity, or gifts from family members are all possible sources to help cover the cost of home health care.
For More Information About Financing Options
202-619-0724
[email protected]
https://longtermcare.acl.gov/
This content is developed by the National Institute on Aging (NIA), part of the National Institutes of Health. NIA scientists and other experts review this content to ensure that it is accurate, authoritative, and up to date.

Contact us today for ALL your care needs.
386-327-1447 | Available: 24 hours / 7 days
Top-Notch Advantages of Choosing Home Healthcare Agencies for Elderly
At QwestCare Home Health, we have an incredible staff of skilled and dedicated caregivers, assisting clients with all the activities of daily living needed to maintain their independence. Each of our caregivers has years of experience in the field. We do criminal background checks on all caregivers as well as state-mandated health screenings. Our caregivers are Certified Nursing Assistants (CNAs), Personal Care Assistants (PCAs), Home Health Aids (HHAs), and Companions. They are certified and trained.
Are you concerned about the cost of hiring home healthcare agencies? It's essential to consider the numerous benefits it can provide for you and your loved one. Some of these advantages include the following:
Familiar Environment
Relocating from a long-time residence can be devastating for seniors, particularly if they are already facing challenges associated with aging. Sending them to a retirement home can make their situation even worse. Fortunately, home care agencies offer the advantage of allowing your loved one to stay in the comfort of their familiar home environment, promoting their happiness.
Peace of Mind
Taking home care services ensures that you have the best and most qualified caregivers looking after your loved one. The agency thoroughly screens its caregivers for criminal backgrounds and verifies their credentials. They ensure you have peace of mind knowing that your loved one is in good hands. With the best possible level of care guaranteed, you can trust that your loved one will receive top-quality care from a professional caregiver.
Individualized Care
A premium home care provider ensures that their caregivers are thoroughly skilled and seasoned. The caregiver assigned to your elderly loved one will be proficient in the care services needed. These services include safeguarding against infections, avoiding falls, performing personal care duties, and preparing for emergencies
Consistency
When you work with home care services, you will receive personalized care services tailored to your loved one's needs. A dedicated and skilled caregiver will be assigned to your case, ensuring your loved one gets the highest quality care. This professional will bring a sense of responsibility and dedication to their role. He also provides that their loved one is well-cared for at all times.
Companionship
Your loved one who is a senior may spend long hours of the day alone. With work and taking care of children, it may not be possible for you to be present all the time. Additionally, your senior may face challenges driving or using technology for communication. In these circumstances, a companion from a reputable home care agency can provide much-needed support. He can alleviate loneliness, isolation, and depression.
Home HealthCare Agencies Help with Daily Tasks
Home care services significantly ease the caregiving responsibilities you shoulder. They can assist with a range of requirements for your elderly loved one, including:
Reminding to take medications
Personal grooming support
Home cleaning and cooking
Running errands, grocery shopping,and providing transportation
Organizing paperwork and managing mail
Our staff are reliable, competent and handpick. Our services are held to modern day healthcare practices and offered regardless of race, color, religion, gender, sexual orientation, country of origin, or age.